In Ireland the Euromillions had some special prices just like the Ireland only raffle. The EuroMillions lotto is run by the Irish National Lottery and tickets can be bought online or from authorized retailers in Ireland. You have to select numbers: Like elsewhere, you select 5 main numbers from 1 to 50 and 2 Lucky Star numbers from 1 to 12.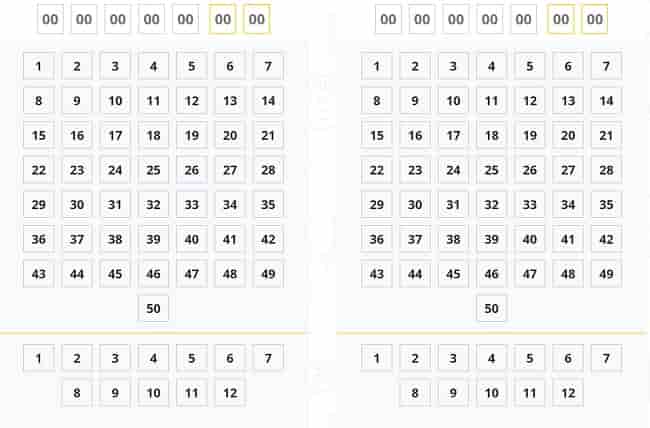 What is the Irish EuroMillions Plus option?
Have you selected your line and numbers? Then select EuroMillions Plus if you want. Choose the number of draws you want your numbers to be part of. This can be one time, two, four, six or eight times. Always check your numbers, because you cannot change them if they're not correct. Is everything okay? Then click on the 'purchase' button. You're now part of an exciting EuroMillions draw!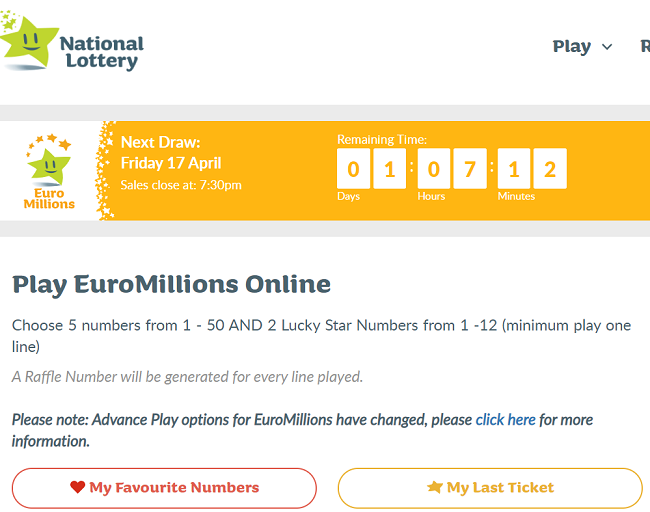 What is Ireland Only Raffle?
What are the rules of the Ireland Only Raffle?
The rules of the Ireland Only Raffle are simple. You receive a Raffle code (nine characters) for every EuroMillions line you play with. The code contains four letters and five numbers, such as GIHF34501. If one of the Raffle codes drawn in the Ireland Only Raffle matches with your Raffle code, you win 5000 euros! Every draw there are ten Irish winners who take home 5000 euros. If the Jackpot doesn't fall, the amount of money it contains will rise. Don't be sad if you haven't won the Jackpot. There are other ways to win great prizes, such as the 'Ireland Only Raffle'. It gives every player from Ireland more chance to win.
Win more with the EuroMillions Raffle Draw
Besides the Ireland Only Raffle, there's also the popular EuroMillions Raffle Draw. It's a unique draw because it only takes place a couple times a year. Irish players will have their Ireland Only Raffle numbers added to this extra raffle.
EuroMillions Plus means extra fun
EuroMillions has a lot of play options, which makes this lottery even more fun. Take 'EuroMillions Plus', for example. It's an extra draw after the regular EuroMillions draw, so you have an extra chance to win! What's more: you can win extra prizes up to 500.000 euros. And you only have to pay 1 euro extra for each panel. If you decide to do this, the sentence 'EuroMillions Plus Yes' appears on your ticket.
Play advance play
Choosing 'EuroMillions Advance Play' is another way to win more. It means that you will play EuroMillions draws in advance. It's worth one month and a good option when you're not able to go to a shop or play online. EuroMillions layers who are on a vacation use this option very often. The only thing you have to do is click on the 'Advance Play' box for two, four, six or eight draws. You receive a ticket with the number of draws you're participating in and the dates on which they take place.