France is the home for this lottery as the draw of the Euromillions also takes place weekly in Paris. France is along with Spain and UK the first participants in the Euromillions lottery this was in 2004. With the French Euromillions you have various options to win a large amount of money. For example, one of the options is "My Million Raffle" in France. A "raffle" is a lottery competition in which a large group of people buy a ticket with certain numbers.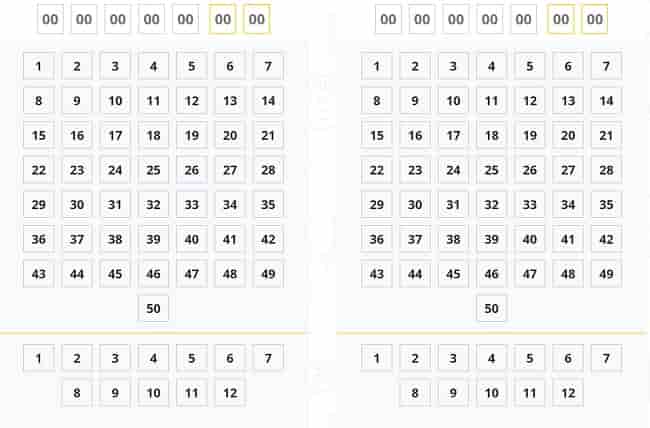 My Million Raffle Euromillions
About France Euromillions results and payments. You have played on the Internet, the amount of your winnings is added to the availability in your FDJ® account. For more details on payment methods, consult the General Rules of La Française des Jeux games accessible by Internet and by mobile phone, from the "Legal notices and regulations" section.
By playing EuroMillions – My Million, you have a 1 in 13 chance (all ranks) to win.
Please note, batch payments of a value greater than 2,000 euros can only be made on presentation of identity document (s).
If your profit means that the balance of your availability exceeds 2,000 euros by default, a transfer will be automatically triggered to your bank account. A balance of 50 euros by default will remain available on your FDJ® account. This only if you have confirmed your.
Statistics Euromillions France 2023
To allow you to choose your numbers and stars, we provide you with a list of numbers and stars. These statistics tables take into account all EuroMillions – My Million draws since the date indicated; they are updated with each new draw.
EuroMillions My Million is a game of chance and does not really lend itself to making predictions on outgoing numbers in future draws. But of course you can choose to play the most popular numbers or conversely the rarest. Create combinations according to your own criteria, the only limit is your imagination!
Some talking statistics:
Choosing 5 numbers among 50 offers 2,119,764 possible combinations,
The 2 stars offer 65 possibilities,
For the jackpot, there are more than 138,848,174 possible combinations available to you.
FDJ stands for "Française des Jeux", which in Dutch can be translated as "French National Lottery". It is the national lottery and gaming organisation of France. FDJ is a state-owned company that manages and operates various games of chance and lotteries in the country. FDJ has a long history and is an important part of the French gaming industry
FDJ's main activities are: Supervising lotteries such as the well-known "Loto" (lottery) and "Euromillions". In these lotteries, participants can buy lottery tickets and hope to win huge cash prizes. FDJ offers a variety of scratch cards where players can scratch off the overlay to see if they have won a prize.
Corporate social responsibility: as a state-owned company, FDJ also has a responsibility to contribute to charitable and community projects. Part of the proceeds from lotteries and games of chance are used for social and sports-related activities.