EuroMillions is a popular lottery that consists several National Lotteries, including the National Lottery of Belgium, Luxembourg and Spain. The EuroMillions in Belgium was established in 2004. On February 13th the very first draw took place. This was an excitement moment millions of European players had been waiting for. La Française des Jeux in the French capital Paris is the place to be, because over there the draw takes place.
Buy your tickets for the Euromillions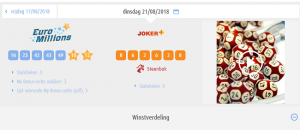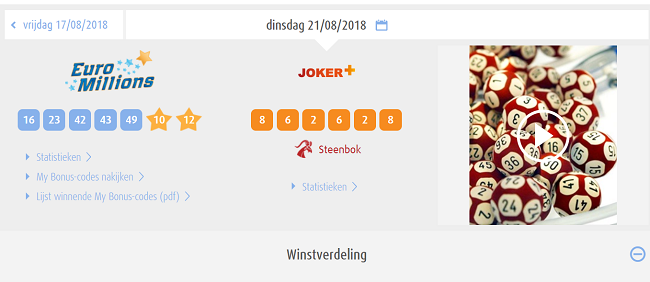 Participants all over Europe
Participants of EuroMillions are coming from all over Europe, including the United Kingdom, France and Belgium. The number of countries participating in the EuroMillions lottery in 2017:
– The United Kingdom
– Spain
– Andorra (part of the Spanish lottery)
– France
– Monaco (part of the French lottery)
– Belgium (euro milyon belcika)
– Ireland
– Austria
– Luxembourg
– Switzerland
– Portugal
Biggest lottery in Europe
EuroMillions wants to become the biggest lottery in Europe, and definitely seems to reach its goal. It has the big lotteries in the United States as its example. Especially Mega Millions and Powerball are incredibly popular in this country. It comes as no surprise that the motto of EuroMillions is 'become scandalously rich'. It has some great Jackpots.
Changes in Belgium
Since the first EuroMillions draw in 2004, several elements have changed. For example, the lottery has changed the profits in every category. Another change is the number of draws. First it took only place on Friday, but since 2011 it's also organized on Tuesday. So twice as much excitement in the week! Besides that, a thirteenth category has been added in which you need to have two correct numbers and since a couple of years the matrix has 11 stars instead of 9. In 2016 the matrix was changed again, from 11 to 12 stars.
Belgium Ticket prizes
The prize of a ticket in the EuroMillions lottery has become a bit more expensive. Since last year a ticket costs € 2,50 instead of € 2. You pay € 2,20 to participate in the lottery and 0,30 for an extra lottery.
My Bonus in Belgium
An interesting part of the lottery is that the National Lotteries keep a part of the total revenue to organize their own lotteries. Belgium is a good example of that. The country organizes a special lottery called "My Bonus' besides the basic lottery. This give you an extra chance to win money. Every week about 600 players win the nice amount of € 500. Multiple times a year more than a 1000 people win € 10.
Standard lottery and additional lotteries
There is a difference between the standard Lotto draw and the additional draws. During the traditional Lottery the winning ticket is drawn out of all the possible lots. This is not a big benefit for the players actually, because most of the time the winning ticket isn't purchased. So it means that there's no Jackpot hit.
Multiple prizes and chance of winning
During the additional lotteries multiple prizes can be won, and only the sold lottery tickets count. So tickets that aren't purchased a not a part of the draw. This makes a big difference, because all prize money goes out. However, it also means that your chance of winning is not clear. It depends on the number of tickets that are sold. It's much easier to calculate your chance of winning when all lottery tickets are part of the draw, which is the case for the traditional Lottery.
why do you wanne play the Euromillions in Belgium?
Jackpot prizes Belgium
Of course € 500 and € 10 is not much if you compare it to the Jackpot prizes of EuroMillions. The lottery organizes special draws in which 25 people become a millionaire. A great moment that changes their lives forever. Once a year a special draw takes place in which the Jackpot contains an astonishing amount of money, sometimes even € 100 tot € 130 million euros!
The winning lottery ticket
The winning lottery ticket of EuroMillions includes 5 correct numbers and 2 stars. During Tuesdays and Fridays, first the draw of numbers takes place, followed by a draw of the 2 stars. It's actually really easy to play. The only thing you have to do is choosing five numbers from a range of 50 and 2 stars out of a range of 12. You can also purchase more forms online or in a lottery store. This gives you the chance to pick more numbers and/or chance, which increases your chance of winning. Every time someone pays € 2,50 for a ticket, € 1,25 is divided among the EuroMillions winners.
Draw on television
You can watch the exciting draw on television. You see five numbered little balls that are taken out of a box with in total 50 balls. Two additional balls for the stars are also drawn. If you have guessed at least two of the five numbers correctly you've won a nice prize. Congratulations!. It's not exactly clear what the amount of money is. This depends on your correct numbers and stars. Sometimes there are more EuroMillions winners involved. In that case the prize per winner is decided by a calculation:
The amount of money/the number of winners for the relevant category.
Several categories
The Jackpot of EuroMillions is attached to several categories. A player wins the Jackpot in the first category when he has 5 correct numbers and 2 stars. The minimum amount of money in this Jackpot is € 17.000.000 million. If there's no hit during both draws, the amount of money will increase next time. In september 2016 a big change took place. Usually there would only be two draws for € 190 million. However, since a few months it's five draws. So participants have the chance to win € 190 million euros in maximum 5 draws. If there's still no hit after five times, the entire Jackpot becomes part of the second category.
Your chance of winning for Belgium citizens
Your chance of winning is decided by the amount of correct numbers and the stars you have. During this lottery can be thousands of combinations possible. If you use all the possible combinations of 5 numbers and 2 stars out of 50 numbers and 12 stars there are 139.838.160 combinations possible. Perhaps you think that winning the Jackpot is impossible. This is far from true, because the Jackpot has been won several times in the past. The record Jackpot draw took place at August 10, 2012. Someone from the United Kingdom won € 190 million euros! It was an incredibly day for EuroMillions and obviously the new millionaire him/herself. Another player from Portugal also won € 190 million euros, on October 24, 2014. A day that he or she probably would never forget.
Jackpot winners
In total there have been about 430 EuroMillions Jackpot winners. 99 of them were sold in France, 92 in Spain, 88 in the United Kingdom, 71 in Portugal, 32 in Belgium, 19 in Switzerland, 15 in Austria, 12 in Ireland and 2 in Luxembourg.
High prizes in EuroMillions
So many Jackpot winners, and so many prizes. An overview of the highest prizes won during EuroMillions:
Date Prize money Country
24-10-2014 € 190 million Portugal
10-08-2012 € 190 million United Kingdom
12-07-2011 € 185 million United Kingdom
13-11-2012 € 169.837.010 France
11-10-2016 € 168.085.323 Belgium
20-11-2015 € 163.553.041 Portugal
13-09-2011 € 162.256.622 France
13-06-2014 € 137.313.501 Spain
29-03-2013 € 132.486.744 France
08-10-2010 € 29.818.431 United Kingdom
11-10-2005 € 7.5000.000 Belgium
Jackpot prizes of more than € 100.000:
Date Jackpot Number of winners
29-07-2005 115.436.126 1
03-02-2006 183.573.078 3
17-11-2006 183.109.056 20
09-02-2007 100.000.000 1
28-09-2007 130.000.000 14
Interesting numbers
The numbers are just one thing that make EuroMillions a very interesting lottery. For example, did you know that every draw 35.301.503 combinations are being submitted? It means that every draw has a revenue of € 70.603.006. Of all the thousands of EuroMillions players about 2.174.538 win a prize every draw, which is about 6.2 %. On average an amount of € 35.077.714 is divided among the winners. This leads to a payout rate of 49,7 %. It also means that on average winners receive € 16.
How can I check the draw results?
You can check the results of a EuroMillions draw at a sales point of the National Lottery. See if you've won a nice amount of money with your number combinations and stars. Hopefully you follow into the footsteps of many other EuroMillions winners!
How much time do I have to collect my winnings?
The payout period for National Lottery draw games, so EuroMillions, Lotto, Extra Lotto, Joker+, Keno and Pick3, is 20 weeks from the draw date. Be on time, because after this period of time your profits can no longer be collected.