Everything you need to know about EuroMillions and taxes. EuroMillions is known for its high Jackpots. 10, 20 or 30 million euros is no exception during Tuesday and Friday evening. People talk about 'Mega Tuesday' or 'Mega Friday' when the Jackpot money is extra high. On these evenings there also five extra prizes of 1 million pounds (1,1 million euros) and holidays to win. However, winners need to pay a lottery tax. How much money do you have to 'sacrifice' when you're a lucky winner?
Buy your EuroMillions lottery tickets online by selecting five main numbers (1-50), and two Lucky Stars (1-12)
European countries and taxes
There is good news and bad news. The good news is that you don't have to pay taxes when you live in another country than Portugal, Switzerland and Spain. The bad news is that if you're a citizen of these countries the taxes can be quite high. For example, if you've won more than 5000 euros in EuroMillions Portugal you need to pay 20 percent on your prize. For Spanish players there is a 20 percent tax on prize money above 2500 euros. Players from Switzerland are the least lucky, if you can still talk about it like that. They need to pay 35 percent taxes on prize money above 1000 Swiss Franc. The difference between these countries and the rest of Europe is the fact that they consider a lottery win as an 'earning'.
Tax on interest
The fact that many countries don't levy taxes on prize money doesn't mean that you don't have to pay taxes at all. First of all, there is a so called 'tax on interest'. When there's a sum of money on your bank account there is an interest as well, and you need to pay a levy on it. It could be helpful to open an account at a private bank where professionals help you to deal with your new financial situation. There are a lot of things you need to think about, and some guidance and advice is definitely needed.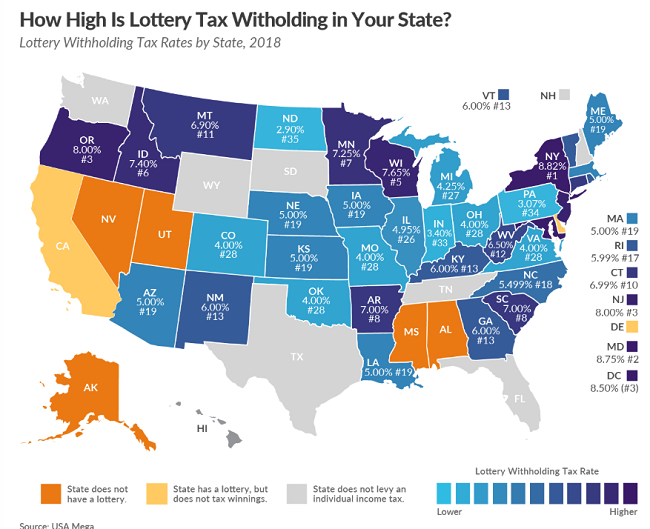 Inheritance tax
Some countries also used the so-called 'inheritance tax'. For example, in the United Kingdom there is an 'inheritance tax' of 40 percent when your estate is worth more than 325.000 pounds, which is about 366.000 euros. This sum of money only accounts for individuals, because couples need to pay 40 percent tax when the value of their estate is more than 650.000 pounds (723.000 euros). It is possible to pay less taxes if you give 10 percent of the money to charity. In that case you pay 36 percent taxes. It is a good idea to have a life insurance by the way. The people or fund that received your money still have to pay taxes on it if you die within seven years of giving money to them. With a life insurance they're protected from this. So it's always a good idea to make a so-called 'syndicate agreement' before you give the prize money to charity. It would be terrible if the fund has to pay taxes on the full amount of money because you've passed away.
Do I have to tax gambling in Belgium?
You won a nice amount with one of our scratch or draw games, do you have to hand over part of it to the tax authorities? The answer is: NO!
"What you can win with our games is exempt from taxes," explains Jean-Nicolas David, Chief Financial Officer of the National Lottery. "Whatever game you have participated in, if you win, you will never be taxed on it. So it concerns net amounts that you don't have to state on your tax return."